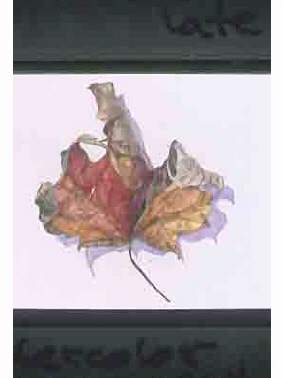 Lore


They will rasp
like some
dying in bed--
and choose motion and pause
like divining shells. You

will foot through the dusk's wing
of purple pines, and eye
the white flares of tails:

Here, free a tangled song
for all impermanence.

At this moment,
a maple leaf might discover the current--
loop fiery,
a sudden sacrament.

You mount each of these shed
scales on your wall as a memorial--
devotion
in dessicated veins
and collapsing boxes
of general cells--
as the body twists back--
as the body gestures to recollect
what was, and will be, forgotten.




October, 2005

After Sepia Photographs Hila Ratzabi
September, 2005

Tisha B'Av David Harris Ebenbach
August, 2005

Friday Night Poetry Sarah Cooper
May, 2005

The Knowing Jay Michaelson
January, 2005

Sufganiyot Rachel Barenblat
December, 2004

Hiding your Sins Hal Sirowitz
September, 2004

Two Prayers for the Days of Awe Rabbi Zalman Schachter-Shalomi
September, 2004

Faith David Goldstein
April, 2004

Wisconsin Chanel Dubofsky
September, 2003

fish rain Susan H. Case
May, 2003

The Relentless Pull of Genetic Memory Dan Lupkin
December, 2002

Driving Julia Glassman
November, 2002