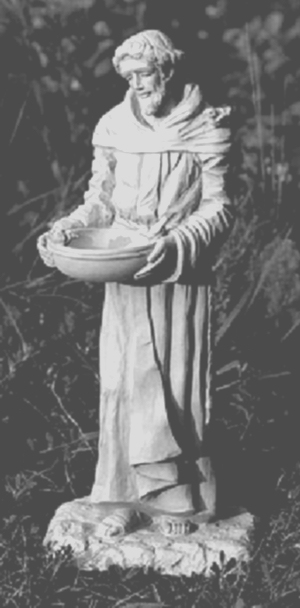 The Relentless Pull of Genetic Memory


I.

I have squirrels for shoulders --
Twittering and beady, they keep an eye
On the rabbits that are my shoes.

The lesser gods of the
Pre-Christian world would often display
Their attributes like a badge or a scar -- I'm just claiming my due.


II.

A statue of Saint Francis --
the cathedrals open their mouths and
swallow the animals on the day that bears my name --
swish them around and
spit them out.


III.

A cat curls
Fat at my feet.

Animals can
Sense where their bread is buttered,
Even if the butter is stone.




November, 2002
October, 2002
September, 2002
August, 2002
July, 2002

dick Matthue Roth
June, 2002

Josh Ring's Track Meet Josh Ring
May, 2002

Experimental Values Shaun Hanson
April, 2002

mako shark insanity! Adam Sontag
March, 2002

Deep, Jewish Pain Andrea Liu
February, 2002

Damp Memories Joseph Dobkin
January, 2002



Can you write better?
Submit your poem to Zeek by clicking here.


film
politics
music
jay's head
poetry
art
josh ring
fysche
saddies
about
archive