What--me Tremble?

Reviewed:
Mentsh: On Being Jewish and Queer, edited by Angela Brown
Alyson, 2004. 332 pp. $16


I suppose discussion of a book called Mentsh: On Being Jewish and Queer is supposed to center on Leviticus 18:22 and 20:13, the biblical condemnations of gay sex. Not that those verses resound particularly with me personally, despite frequently hearing them excerpted at the dinner table by my vaguely Conservative parents. But, thanks in part to Trembling Before God, being gay and Jewish is seen by many people today as being in conflict: How can you be gay when it clearly states in Moses' handwriting that it's not OK?
However, there isn't a single mention of the commandment anywhere in Mentsh, a collection of essays from queer Jews -- not even by the few Orthodox mentshen who contributed. There are essays about relationships that don't work because the other isn't Jewish, blow-by-blows of the coming-out process, and one heartrending piece by David May, a convert who was comforted by Jewish ritual and community after his partner died of AIDS. But nothing about my father's favorite subject, abomination.
As I read through the first dozen or so essays, it seemed more and more odd that the issues raised were so tangential to the big no-no. Sure, the subtitle On Being Jewish and Queer doesn't necessarily mean there's a struggle, but one would think that in a collection of 39 essays, at least one person would have brought it up. (An essay by Jay Michaelson, chief editor of this magazine and a friend of mine, is included in the anthology. Yet although he wrote an essay addressing Leviticus in Zeek, called "How can you be gay and Jewish?", it's absent from his contribution to Mentsh.)
Two explanations come to mind. First, it's partly an editorial fault. Not finding a single essay that at least pays tribute to the struggle that many Jews face, the book lets the reader down. More than a few of the contributions were obnoxiously dull; why couldn't those have been moved aside to make room for some juicy abomination stories? (That's not the only area where more care could have been put into this collection, either. There are dozens of typos, such as when the word "G-d" was treated as a hyphenated word and printed on two lines like this: G-
d. Though there are more than a few gems here, the collection as a whole feels thrown together.)
A second, more interesting reason why the book left out the "Tremblers" could be that for the vast majority of queer Jews, there just isn't that much Trembling, at least not of the Levitical sort. Just because I know a handful of Jews who still aren't able to resolve the problem (or who, having resolved it, still think it's relevant) doesn't mean they're a representative population. And even if some of the Jews in Mentsh do feel conflicted by those verses in Leviticus, perhaps that's not the most intriguing story they could tell.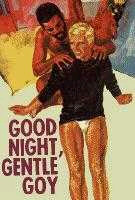 Mentsh still finds plenty of conflict – and wonder – from writers belonging to both "tribes," often in unexpected ways. In one essay, Ina (née Ian) Turpen Fried attempts to explain to distant relatives that she, a transgendered woman, is marrying a transgendered man. In another, Bonnie J. Morris intimates how shocked she felt when her goyische girlfriend lit a cigar off her shabbos candle; in yet another, Raphael Simon reveals the thrill and fear he felt in planning a ménage ŕ trois on a teen tour of Israel. For the most part, these stories are focused not on the conflict between Jewishness and queerness, but on the ways in which they run parallel, occasionally glancing off each other and creating sparks of joy.
It's not a perfect parallel, however. These essays more than just avoid the Levitical quandary; often, they skate around discussing how it feels to be Jewish and instead focus on how it feels to be queer. Almost all the stories selected for the anthology are located within fully secularized lives. This effectively limits the Jewish touchpoints in the book to the Bar/Bat Mitzvah, the high holiday service, the wedding, the funeral -- places where even the most nonobservant Jews can be caught wearing a yarmulke. That doesn't make these writers any less Jewish, nor their stories any less moving, but it does slant the stories toward a culturally Jewish, culturally gay perspective -- with the possible exception of Jay's piece, there's not much that's religious or spiritual in nature. For most of these writers, it seems as though they only included the Jewish part because they were asked to, and that if they had to write about being, say, queer and middle-class, they could've churned out equally enjoyable essays.


Guilt Envy
Dan Friedman & David Zellnik
When Dialogue Harms

Jay Michaelson
Friday Night Poetry
Sarah Cooper
Tribal Lessons:
A Jewish Perspective on the Museum of the American Indian
Michael Shurkin,
with Esther Nussbaum on Yad Vashem
What, me Tremble?
Jonathan Vatner on Mentsh
Interview
Zachary Greenwald
Archive
Our 670 Back Pages




Zeek in Print




Spring 2005 issue now on sale!






About Zeek




Mailing List




Contact Us




Subscribe




Tech Support




Links
From previous issues:

The Polity
Rachel Dobkin


Deep, Jewish Pain
Andrea Liu


Deconstructing Zell Miller
Jay Michaelson